I'm linking up with Farley for Currently!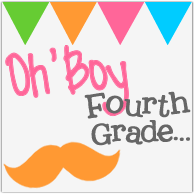 Listening: Right now, my kids are playing instead of eating. Lovely, right? Some how toys always end up at the dinner table and it drives me bananas! They both ate half a meatball and then said they were full. I wish I could be full on half a meatball!
Loving: Hawaiian Keurig Cups! They make the house smell so nice and they have a slight nutty flavor to them! We just got two more big boxes of Hawaiian k-cups and two big boxes of Tree Hugger k-cups. I love a bold coffee for the morning.
Thinking: We are wrapping up our Mexico Study with a mini fiesta for Cinco de Mayo tomorrow and I've convinced myself that I'll be able to make guacamole with the class. It's easy enough, right?
Brochures all colored and ready for the bulletin board!
Check out my Cinco de Mayo brochure project on TpT
.
Wanting: More patience. Or more sleep. Or fewer responsibilities. All three would be AWESOME! I'm updating all FIVE of my bulletin boards and starting all of the end of year assessment and record keeping. I could definitely use a clone right about now!
Needing: To reorganize my closet. It seems like spring is finally here, although the mornings are still quite chilly. Still, I'd rather wear seven layers than put a winter coat on! I need to go through and change my closet over to warmer clothes. And I need to purge with a heavy hand. I may or may not still have some maternity clothes lurking in my dresser.
Summer Bucket List:
1.) Beach - Although the beaches near me were really hurt by Sandy, the news keeps saying they will be open for Memorial Day! I can't wait!
2.) Pool - My oldest is going to do swimming lessons this year! And I can't wait to get back to swimming laps in an outdoor pool!
3.) Marathon Training - I'm officially registered for the NYC Marathon and I will start training in mid-July. This will be my second marathon and I'm kind of looking forward to the training and definitely looking forward to racing!
What are you up to this month!
Be sure to link up with Farley!